Despite some good performances here and there, the season 2022 Moto2 was difficult for the beautiful Kalex of the American Racing Team, the very successful Cameron Beaubier rarely materializing his speed on the track and Sean Dylan Kelly often featuring in the depths of the standings despite encouraging pre-season testing.
With a spearhead finishing 17th and a hopeful 29th, take stock with Matthew Grodecoeur, the technical manager of the American structure, could have resulted in a classic interview combining apologies and jargon, or even a refusal… It's quite the opposite! A sufficiently rare fact to be underlined and all in the honor of the French engineer whom we thank greatly!
Access the first part of the interview here.
---
Thank you, we understand better why next year your fastest driver will not be there and why you keep the one who was slower…
From a technical point of view, we saw that you had signed an agreement with BOSS AIan artificial intelligence company, a field that you were already using for tires, as Ducati has been doing in MotoGP for several years with MegaRide. Can you tell us a bit more about that?
Matthew Grodecoeur : " In fact, in 2021, in Austin, we got very close to Dell, which is based in Austin. It's a huge group that has become a really close partner to us and has connected us with companies they work with, including Boss AI. There, we established a really privileged relationship which allowed us to try to set up a big project. We started by trying on small things, in particular the tire pressure at the start. Concretely, the problem that we have, and that they are also in MotoGP, is that there is a minimum pressure, and it is very hard to predict that if you leave with the same pressure as during your test sessions you will find the same pressure stabilized in the race. In racing, there are a lot of other factors that come into play, and often, if you start with the same pressure that you established in practice, you will find yourself much higher in the race. So the idea was to find a system, based on lots of parameters, which would tell us, one hour before the race when we know the conditions, that we would have to start at such pressure to manage to stabilize as close as possible to the limit . So it was quite interesting and we sent a lot of data from past races for them to create a model based on the weather conditions and your history from the weekend. On our side, we have established a protocol where the racing tire is nevertheless sufficiently protected until the last moment to try to control the pressure as much as possible at the start of the race. Today, it's quite precise: Several times, we were even quite conservative, that is to say the value that the model gave us seemed so low to us that we were very afraid to use it and fall below the limit. So, often, we took a little margin but we realized that we could not have done it. So yeah, it's quite interesting. »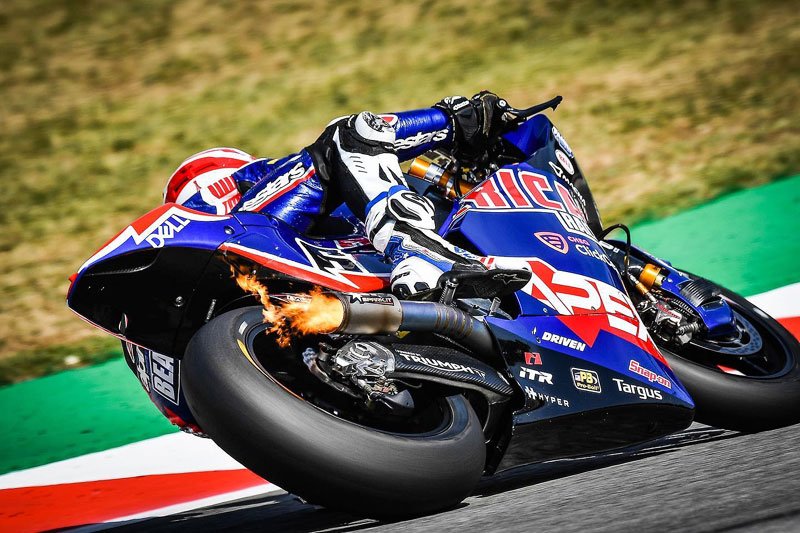 It should be remembered that, until this year, you were sanctioned in the event of too low pressure in Moto2 (we remember the downgrading of Fabio Quartararo in Japan), unlike MotoGP which will only be sanctioned from the 2023 season. …
" Yes. »
Are you always looking to be as close as possible to the minimum pressure?
" That's the idea, yes. So that predictive model worked quite well, but as they told us, it was still a very limited application of what they could do. In fact, it was just to give us an idea of ​​what we could do. It must also be said that Dell Technologies works a lot with McLaren as a technical partner, and they explained to us what they were doing at the level of artificial intelligence for McLaren: it is beyond comprehension! I do not think that in MotoGP we are there, and we do not pretend to get there either, but the ability to make decisions with artificial intelligence is really enormous. As a result, we started wanting to do a much bigger project by integrating a lot more parameters. There, we work to provide them with a lot of information collected over the last three years so that they generate models concerning the set up of the motorcycles. They will be able to say "on such a circuit, here is the ideal set up for these conditions", then we can send data after FP1 and FP2, and they will tell us "given your data, it would be better to take this direction where this direction". So we are really talking about a decision aid concerning the set up, based on a lot of data. Something that no human would be able to do, to compile so much data. It's very interesting and that's the goal we've set ourselves, but it's not necessarily something that will lead to concrete results in 2023: I'd be surprised if we already manage to have a model that is running this season. Right now the idea is to really give them a lot of information and try to generate the model and then train the model until we see that it works. But I don't think it's going to give us immediate results. »
When you say set up, are you talking about the geometry of the bike and the suspensions?
" Yeah, and tire pressure and that sort of thing. Because sometimes riding with a little higher pressure may be necessary. But these are counter-intuitive things in the analysis: Today, what seems logical is not necessarily the best solution. I learned that a lot with the wind tunnel and the finite elements: the CFD was really counter-intuitive, and there, it's a bit the same. The model will give us decisions that we would not have made, completely counter-intuitive, but we often realize that it is right. »
Speaking of the wind tunnel, how do you react to the saddle fins that appeared in MotoGP, when you were the forerunners in this area, before you were banned from using them in Moto2?
" (Laughs) Yes, it bothers me a little because I still have the impression that we had opened up a direction. But it's not just that: There are plenty of things that I see today in MotoGP and that we tried four years ago. It's a little crazy but that's how it is: We know that Moto2 is very restrictive technologically and we can't do anything. But it's always nice to think that we were probably not completely off (laughs). »
Thank you Matthieu, we will follow all this with interest!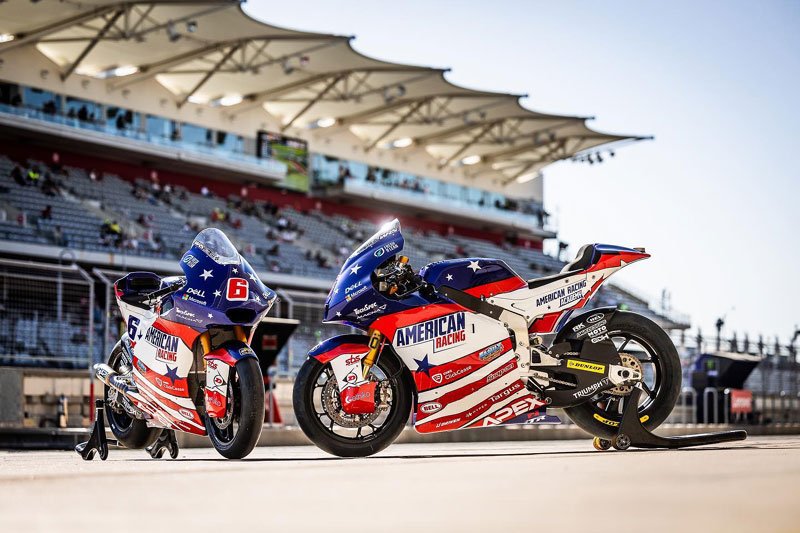 We would love to thank the writer of this short article for this incredible content

Moto2 American Racing technique: Artificial intelligence is coming! (Part 2/2) – Paddock GP


Our social media profiles here as well as other related pages herehttps://yaroos.com/related-pages/